Cupidbeaux Art & Comics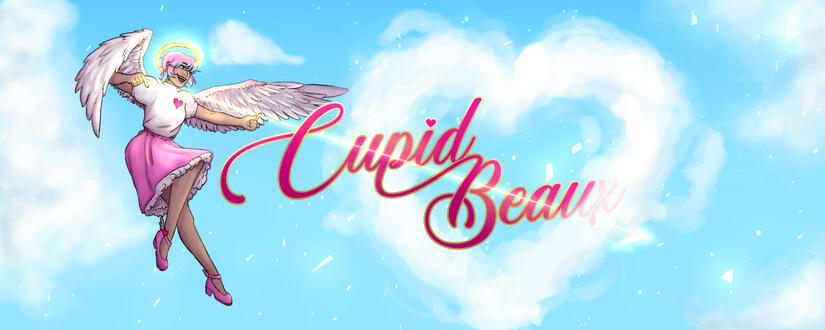 Status: Open
Where To Find Me:
Terms Of Service
Basic TOS
I have the right to refuse any commission for any reason.

I may use completed commissions as example works or post them on social media. If you do not wish to have a commission used in this way, let me know in advance.

When commissioning me you are agreeing to communicate actively and clearly throughout the process.

Unless stated otherwise this for personal use. Not for commercial sale/use.

You can post your commission onto social media as long as you credit me.
Payment & Refunds
Payment is USD and through Paypal.

I work on a rate of 12 USD an hour so if I have to go back and change something there will be additional fees. I will let you know if things are seemingly going over our pre-agreed upon payment.

I generally prefer to take half the agreed upon amount at the start and will take the rest upon completion. I am flexible towards payment plans. I send progress pictures and will give you the full resolution image when I have been paid in full.

I do not do refunds once I have started working. If you request a refund before then you will be refunded in full.

If I am unable to finish the commission and have to cancel it on my end I will refund you in full.
Prices
I work at a rate of 12 USD an hour, the chart below is reflective of the approximate price for my work. Please keep this in mind.
I am very flexible and willing to negotiate.
If your job doesn't fall under the categories below, feel free to contact me and we'll see what we can do!
| Type | Bust | Waist | Full Body |
| --- | --- | --- | --- |
| Colored Sketch | $30 | $40 | $48 |
| Cel Shaded | $44 | $60 | $72 |
| Painting | $72 | $96 | $110 |
| Illustration | - | - | $150 |
Illustration Examples
Painting Examples
Cel Shading Examples
Colored Sketch Examples
Contact
If you are in contact with me on Discord you are free to message me there.
Otherwise the best way to reach me is through twitter DMs or direct email ([email protected]).
If you message my instagram you may not get a hasty response.